Latest posts by Nina Swienton
(see all)
VENTURA, CA, September 13, 2023 – Nexa3D, a leading provider of ultrafast polymer 3D printing technology, announces its entrance into sintering-based metal 3D printing space with ColdMetalFusion. With this move, the company enables its customers to break the productivity barriers in metal part production by making Headmade Materials' unique feedstock technology compatible with its fast-cycle QLS lineup of SLS 3D printers.
Following the acquisition of XYZ's SLS technology earlier this year, the company further expands its SLS capabilities by entering the metal additive field through a strategic collaboration with Headmade Materials. Using its feedstock technology for ColdMetalFusion, a sinter-based 3D printing process that combines the advantages of polymer laser sintering with established powder metallurgy processes, Nexa3D customer are now be able to produce production metal components with the QLS 230, QLS 236 and QLS 820 high-throughput SLS printers.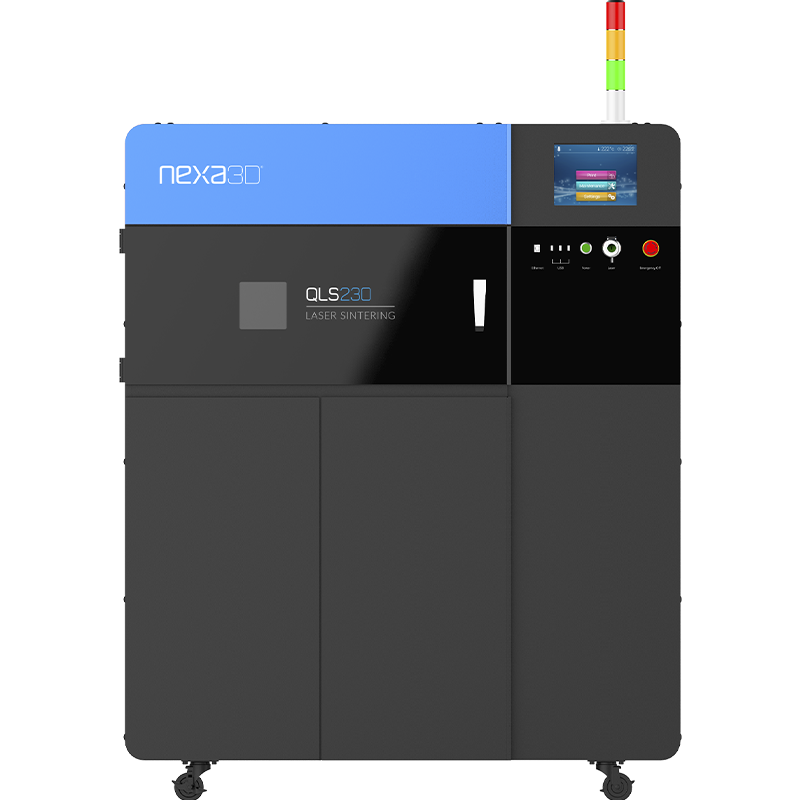 Nexa3D has earned its reputation as a pioneer in high-speed polymer 3D printing, consistently breaking barriers of possibilities in additive production. By joining forces with Headmade Materials, Nexa3D is able to bring its expertise and experience in ultrafast serial production to the ColdMetalFusion ecosystem that thrives on performance, repeatability and precision.
"We are impressed by the speed and throughput capabilities of Nexa3D technology and couldn't be more excited to partner with them to expand access and adoption of ColdMetal Fusion technology," said Christian Fischer, Co-CEO of Headmade Materials.
Together with Headmade, Nexa3D will leverage the ecosystem around ColdMetalFusion and provide its customers access to decades of experience in sintering and traditional industrial manufacturing. Together the companies will be able to offer services, equipment, materials, software, and know-how to customers in the metal manufacturing industry. This makes Nexa3D a perfect fit as a new member of the metal manufacturing industry, bringing its passion for sustainable digitization of supply chains to the metals space.
The QLS series printers offer the most flexible industrial SLS platform for polymer and metal parts production. Providing a 24-hour cycle speed using a single 30-Watt CO2 laser, the QLS 230 is able to produce metal parts with reliable metal injection molding-like properties. In fact, MIMplus Technologies, GmbH has been using the QLS 230 in combination with ColdMetalFusion technology to successfully print industrial cutting tools, achieving exponential production savings when compared to traditional manufacturing methods.
"We are thrilled to partner with Headmade for ColdMetaFusion because we believe it provides our customers with best-in-class production economics for manufacturing metal components," stated John Calhoun, Head of SLS Business Development at Nexa3D.
Nexa3D products are available worldwide through a network of authorized resellers. For a partner near you, see reseller locator.