The Complete Desktop FIM Package
XiP Desktop 3D Printer
xWASH FiM & Wash+Cure
APSX PIM Molding Unit
xMOLD Resin (5kg)
XiP Build Plate
Evercare Service Plan (1 year)
FREE—Mold Generator Software (1 year)
$29,912
What's Included in FIM Desktop Package
Welcome to the new era of desktop manufacturing with an all-inclusive Freeform Injection Molding Desktop Package. It includes everything you need to start printing tools and then produce parts right on your desktop. In a rapidly evolving product development process, simplicity, speed, and cost-effectiveness are paramount. We've got it all covered, with a 3D printer platform that covers your entire range of applications, from prototyping to production.
XiP Desktop 3D Printer
Ultrafast, compact production of 3D-printed parts and tools
Print volume: 4.8 liters
Build volume: 195 x 115 x 210 mm
Pixel size: 52 µm
Print speed up to 180 mm/hour
Auto-dispensing of resin
Heavy-duty design
Wash + Cure
A two-in-one workstation for compact operations
Washing of loose parts, or parts on build plate, supported
Washing with stirring for maximum effect
Curing on turn-table for even application of UV light
405 nm wavelength for compatibility with most resins
xWASH FIM
For rapid and safe dissolving of xMOLD 3D-printed injection mold tooling
Demolding at up to 85°C, for faster processing
Agitation further speeds up the process
Capacity of 46.2L allows for processing of large batches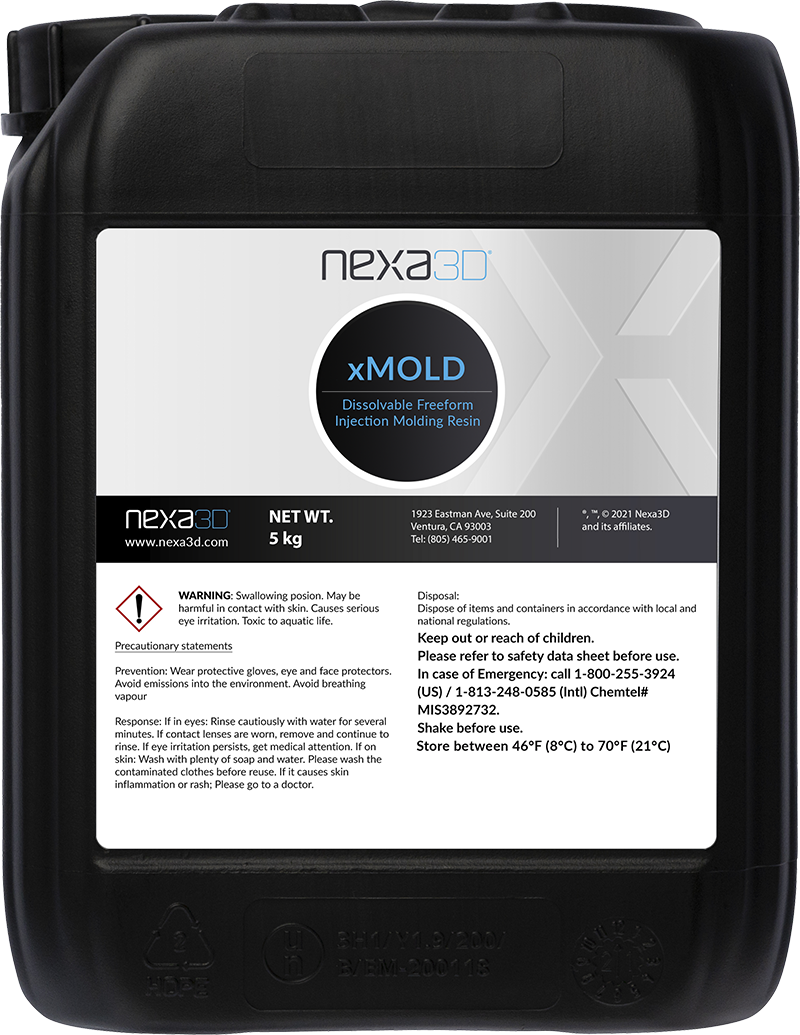 xMOLD
The most versatile 3D printed injection mold tooling resin
Withstands up to 400°C, enabling the molding of PEEK and other complex performance materials
Soluble, for maximized mold design freedom while enabling unlimited part complexity
Low-stick, for easy mechanical separation
Machinable, for easy post-processing and process acceleration
APSX-PIM Desktop Molding Press
The world's most compact injection molding press
Max. melt temperature: 315°C (600°F)
Max. clamp force: 5T (11,023 lbs)
Max. shot size: 30 cu-cm (1.83 cu-in)
Max. Opening stroke: 14 cm
Injection pressure: 345 PSI (5000 BAR)
Mold size: 4.8″ x 6.0″ (12.2 x 15.2 cm)
Parts as large as: 100 sq-cm (15 sq-in)
Get started by talking to an expert today!