Dental
Nexa3D offers unprecedented speed and throughput benefits to dental labs and clinics across the world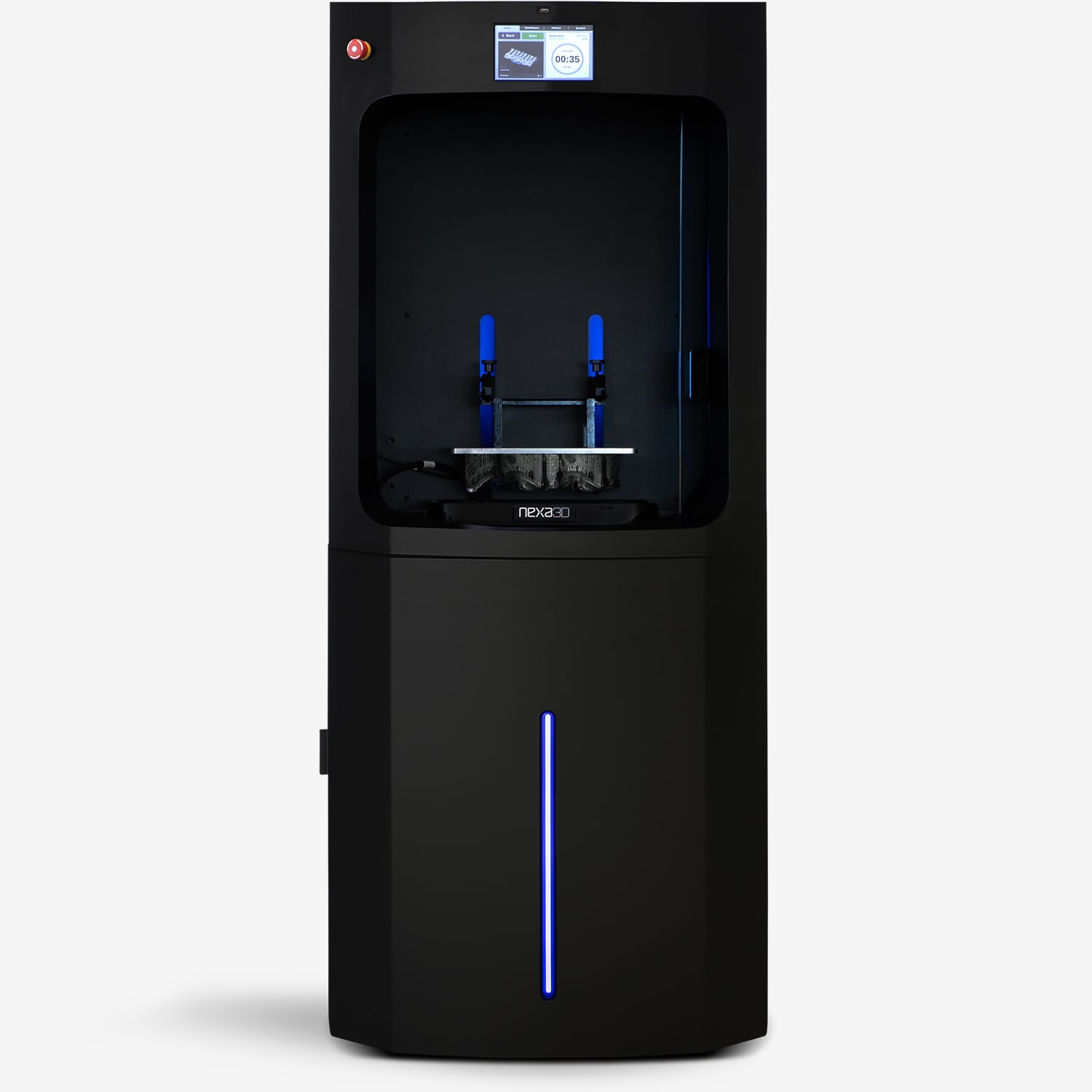 Our Ultrafast Dental 3D Printer
3D printing and dentistry aren't strangers to each other; the industry has relied on the technology for some time. But these days, COVID-19 has challenged practitioners in unique ways. More of them are joining dental groups to consolidate and combine resources, and supply chain management and efficiency are of paramount importance. Patient-facing convenience and care consistency has also become key.  For these reasons and more, the dental industry is relying more heavily on the benefits of 3D printing to meet patient needs and demands:
3D printing technology is expected to provide more than 60% of all dental production needs by 2025.
Recent reports suggest the global dental 3D printing market, valued at $260M in 2018, will reach $930M by the end of 2025, for a CAGR of 17%.
Learn About NXD 200Pro
Nexa3D's Game Changing Technology
Our ultrafast, high-resolution NXD 200Pro 3D printer features revolutionary patented LSPc technology that combines superior build volume, extreme print uniformity, advanced process algorithms, modular design for onsite automation, and intelligent optimization.
As robust and versatile as they are, our 3D printers for dental applications are also simple to operate and ready to plug in and use, right out of the box!
Watch Video
Delivering Exponential Productivity Gains
Today, dentists rely on additive manufacturing to produce orthodontics, crown and bridge models, splints and dentures, and much more. Nexa3D's advanced 3D printer technology meets the dental industry's needs in ways the competition simply can't match, producing the most complete set of dental restorations and aligners quickly and affordably. Here are they key benefits:
Faster production cycles mean shorter lead times from order to delivery
Greater dental labs production capacity resulting in higher productivity and lower costs
High performance dental materials with the required versatility to covers the range of dental restorations and aligners
Validated dental workflows with greater file to print automation mean less labor
Validated Workflows
Our dental printers come with accelerated part-to-print capabilities and are fully interoperable with all leading digital dental workflows and providers.
Learn More
Industry Leading Material Partners
We've partnered with Keystone Industries, a trusted dental manufacturer of biocompatible, cutting-edge, patented photopolymer resins, to make all Keystone KeyPrint® 3D printing dental resins available and validated on all Nexa3D printers.
Read the Annoucement